Author – Steve ColemaN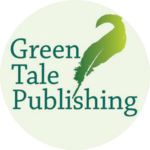 Steve's love of words emerged from his bush upbringing in the fifties on Magnetic Island. This meant no electricity, no reticulated water; no telephone or television. Beyond the outside playground of rocks, beaches, creeks and trees, indoor games and books were pretty much all there was. Words and writing have continued in Steve's professional life.
He is co-founder of an education and personal development company, CDN Pty. Ltd., and has published a collection of children's books including, "The Bee's Knees", "The Ant's Pants", "Naree the Fire Lady", "Jodi and the Turtle", "The Cat's Whisker", "Pig and 'Roo go to Kathmandu" and "Rodney the Unicorn Fish Who Lost His Way".
Steve is founder of Green Tale Publishing and, in 2021, with his wife and business partner Heather, co-founded The Townsville Tea Company. Steve currently enjoys a bush lifestyle at Alligator Creek in North Queensland.
WORKSHOP INFORMATION
Workshop 1: Creating A Children's Picture Book
Saturday 1-2 pm
Cost $25
How to create a compelling road map for your self-publishing project – A 15-Step Guide. By the end of the session, participants will:
Have identified exactly where they are at in their book publishing project
Understand the 'Stepping-Stone' Approach to self-publishing a children's picture book.
Know what to watch out for that may compromise the quality of their completed work e.g. not knowing when to outsource
Know when and where to find assistance Participants will need to bring a pen and a notepad.
Workshop 2: One on One mentoring on Self-publishing
Saturday available between 9am and 11am & 2pm and 5pm
Cost $40.00
This session will assist the participant to examine their publishing project in detail, identify any roadblocks to publication and create a pathway forward.